Centor Integrated Sliding Doors are now available for your new build, renovation or extension from your local Centor Dealer.
Image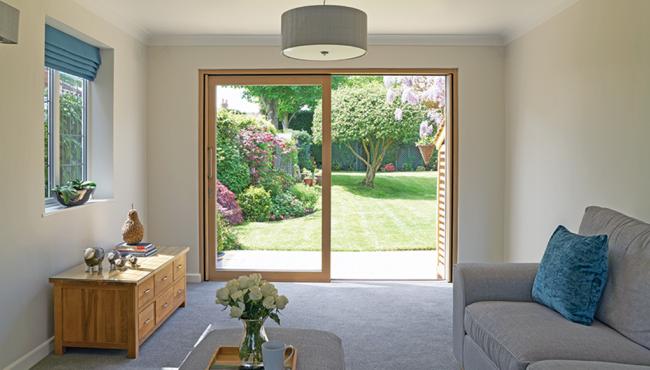 Image
Image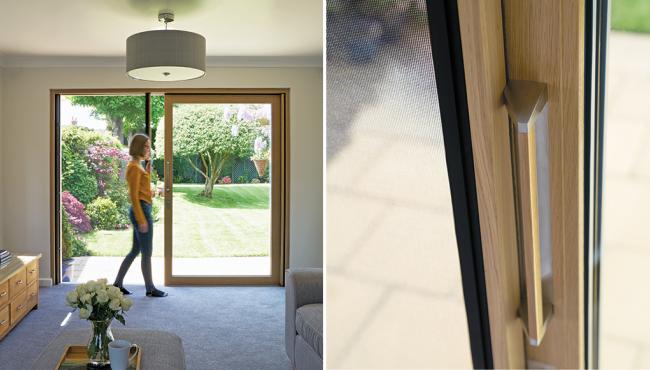 Building on the success of its world-first Integrated Doors, which won a prestigious 2015 Red Dot Design Award for 'innovation in form and function', Centor is launching a much-anticipated Sliding option to provide the very best in inside-outside living.
"At Centor, we believe the world is beautiful and everything we do is designed to achieve the best possible connection with the world outside by giving homeowners beautiful products that allow them to control their living environment without compromise," says Centor Europe General Manager Peter Watkins.
The narrow-framed sliding panel of the new 211 Integrated Sliding Door aligns with a frameless fixed panel to provide a greater connection with outside, whether the panel is open or closed. An insect screen is built into the jamb to protect the home from flies, mosquitoes and moths, and this can be effortlessly moved aside to give unobstructed access between inside and out. A light-filtering or blackout shade is housed in the opposite jamb, and can be extended across the entire opening to give protection from harsh sunlight or to offer privacy, elegantly providing complete versatility all year round.
The 211 Integrated Sliding provides contemporary living with unprecedented comfort and security. The Sliding Door has performed well in wind, water and air pressure tests, with the double glazed option achieving a U-value of a Uw = 1.5W/(m2K). This can be reduced to Uw = 1.3W/(m2K) when the blackout shade is drawn.
"Our Integrated Doors fill living spaces with light and air in the summer months, while also offering protection from strong sunlight and insects," explains Peter. "At night, an integrated blackout shade can offer complete privacy and also act like another layer of glazing, keeping homes warmer. When they're not in use, these insect screens and shades completely vanish, keeping interiors clutter-free so you can appreciate the beauty of your outside space."
Centor Integrated Doors are manufactured in Europe to individual specifications. Built to last, they are available in a range of door types with many customisable options to select from.
The 211 Integrated Sliding Doors can be experienced at home exhibitions and Integrated Dealer showrooms throughout the United Kingdom now.
The sliding panel aligns with a frameless fixed panel to provide a greater connection with outside, whether the panel is open or closed.