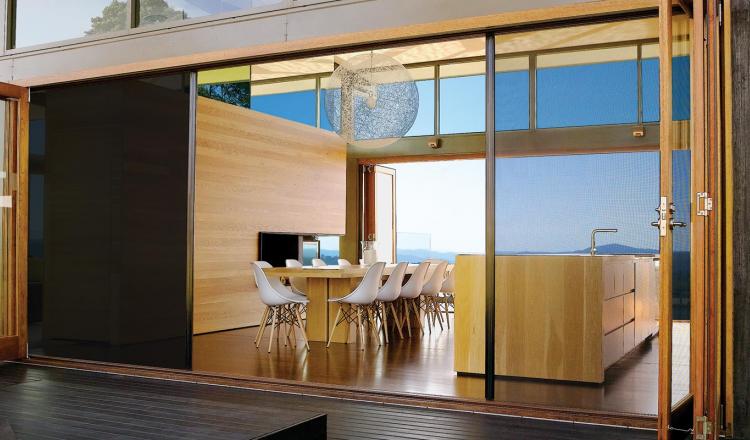 Retractable insect screen and shade solutions for every home
Centor's award-winning retractable insect screens, sun shades and blackout blinds have solved the problem of screening folding doors, hinged patio doors, sliding glass doors and more. Our screening systems can be elegantly paired with new or existing doors and windows to unobtrusively keep insects out, or provide sun protection and privacy. 
A common misconception in the UK is that flying insects aren't a problem. However, if you speak to anyone with screens installed in their homes, they'll tell you how useful they actually are, whether for flies during the summer months, midges in evenings or moths at night. 
Centor Integrated Doors include built-in insect screens as an integral part of the doors. Homeowner Deb is surprised at how much she uses the insect screen: "Although there are a lot of midges near the moorland, we really didn't expect to need it very much. It's been so useful though – even in England!"
Centor's door and window screens retract into the system's frame when not in use. Moving in a horizontal, retractable action, the screens can be drawn across the opening from any height on the stile. Not relying on awkward hand-brake mechanisms, the stile is elegantly load-balanced. When open, it remains in any position without snapping shut, allowing for easy transitions from inside to out.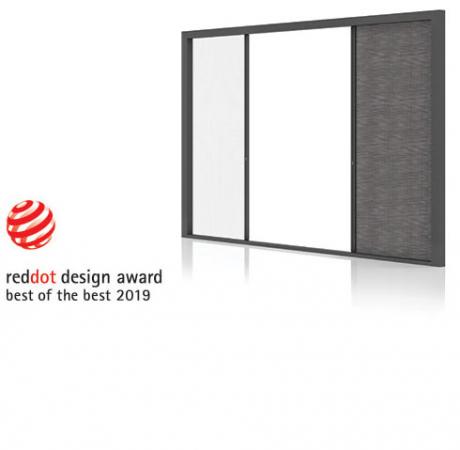 Unobtrusive
Screens and shades are there when needed while remaining hidden when not.
Fingertip operation
1000s of hours of R&D ensure screens and shades glide smoothly.
Versatile
Pair screens and shades with folding, French or sliding doors and windows.
Replaceable
Screens can be replaced should decorating tastes change.
System Selection
Find the right screen for your project from our options below. Simply click in the column to find out more information about the product.