Centor is launching a new bifold door that's intended to provide the perfect contemporary finish for modern homes.
Image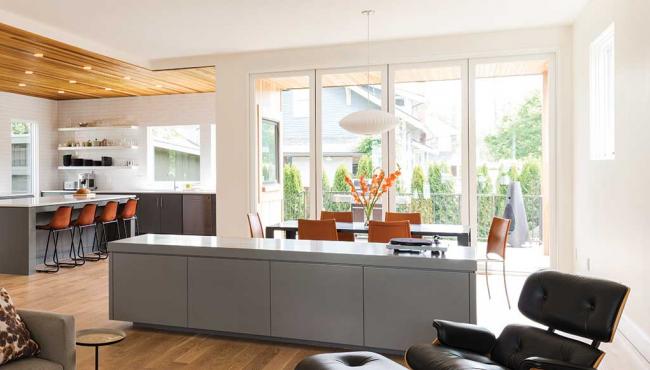 Image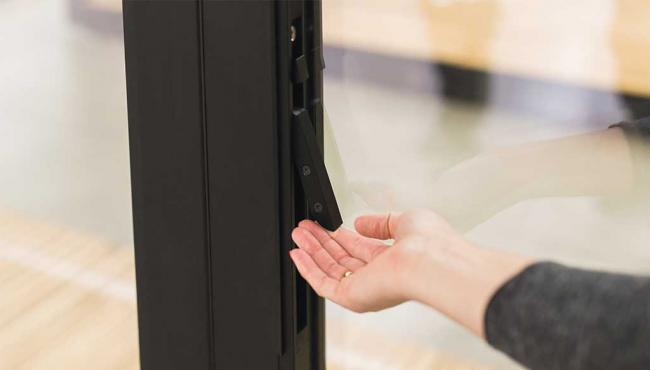 Image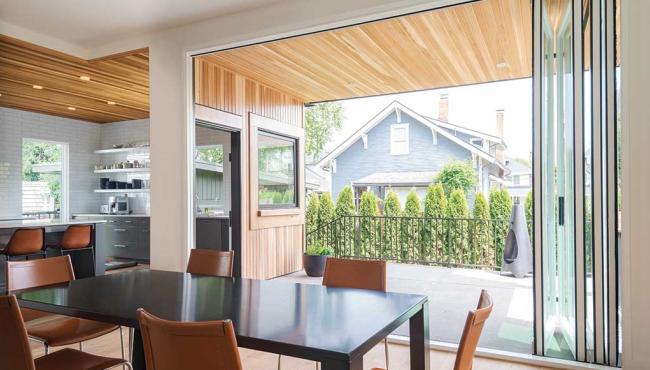 Taking elements from award-winning Centor Integrated Doors, and adding some new innovations, the 345 Folding Door is visibly different – from the inside looking out, all hardware is concealed so there are no visual distractions to the views beyond.
Setting a new standard in bi-fold door design, Centor's 345 Folding Doors feature the same panels and concealed hardware as its 405 Integrated contemporaries but with a smaller frame, like a standard folding door. Concealed hinges have long been a major attraction of Integrated Doors as they provide rooms with an uncluttered backdrop.
The new Access AutoLatch™ is a key differentiator for Centor 345 Folding Doors. This cleverly concealed lever replaces the traditional interior door handle and is hidden from view in the door stile. The lever is simply lifted to open the doors from the inside. On the exterior, a slimline vertical pull-handle allows panels to be opened with ease.
As well as removing clutter from the interior face, the Access AutoLatch™ allows doors with 2 panels left or 2 panels right to have full key access from the outside. "You can only achieve this kind of functionality with our concealed Access AutoLatch™," explains Peter Watkins, General Manager of Centor Europe.
The Centor AutoLatch™ is used to close and secure intermediate panels in one movement, with one hand. Centor's Folding Doors open and close with smooth fingertip operation that's reminiscent of closing the door of a high-quality motor car, according to Paul, an architect. He adds: "When you close the door on an Aston Martin it feels good. When you open and close these doors, they feel good."
Single panels can be folded back a full 180º to create completely clear openings.
Constructed from thermally-improved aluminium, Centor 345 Folding Doors are engineered to last a lifetime. Featuring rigid square-cut corners, all extrusions are painted after cutting and machining to ensure the highest levels of corrosion resistance.
With the launch of the 345 Folding Door, Centor continues its tradition of "offering something that's not only different to other products, but also higher quality," says one discerning customer. Homeowner Lucy explains: "We can fold our doors right back to maximise the view and all the hardware is completely hidden, so the inside of the doors look very sleek."
Centor 345 Folding Doors are manufactured to individual specifications. They can be experienced at home exhibitions and Centor Dealer showrooms throughout England and Ireland.