Centor's new retractable screening system can be fitted to new or existing doors to allow fresh air and cooling breezes to be enjoyed without the worry of insects.
Image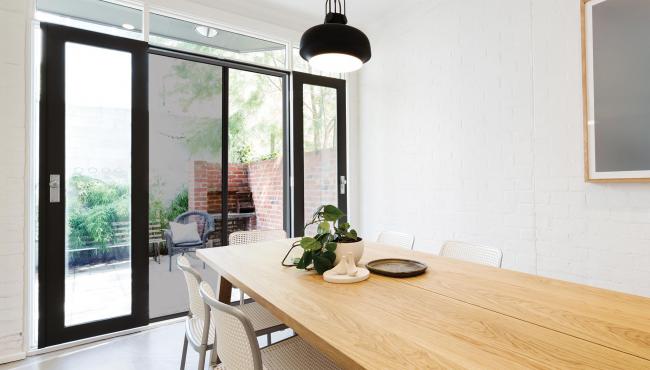 Centor has launched a hardwearing, horizontal insect screening system, the S2 which is available to order from this summer. It can be fitted to either new or existing doors and windows, and enables homeowners to enjoy fresh air and an outside connection without being bothered by pests like wasps, flies, midges or moths.
When not in use, the S2 Screen retracts completely into its frame leaving nothing visible to interrupt the view or inhibit peoples' movement between the inside and out. This vanishing from view capability is an important feature on an item used only seasonally.
The S2 Screen can be fixed to the interior or exterior of French, Sliding or Single patio doors, and windows made from wood, aluminium or uPVC. Its compact design means it is easily paired with new doors and windows during renovations, extensions or new builds, or retrofitted to existing doors and windows. It can span openings from as small as 640mm wide x 1200mm high, to as large as 2600mm wide x 3150mm high.
The S2 Screen's durable aluminium frame comes as standard in either RAL 9016 Traffic White or RAL 7016 Anthracite Grey with other colours available on request. The durable charcoal-coloured mesh comes in two types; standard weave for larger insects like moths and wasps, and tight weave for smaller pests like midges.
The robust S2 Screen is slid horizontally across openings with just one finger and is load balanced to stay open in any position. Removable covers on the screen mechanism enable any cleaning or servicing to be done.
"The UK is only just catching up with its continental cousins in maximising its outside spaces to their full potential. And while insect screens are fitted as standard in many other countries, it's rare they're considered here," reflects Peter Watkins, General Manager of Centor Europe.
"Yet we have huge problems with insects and all too frequently are forced to retreat indoors come dusk just to escape insects attracted inside by the lights. The S2 Screen allows homeowners to continue to enjoy their inside-outside connection without being pestered by insects. An additional benefit of the screen is that it acts as an anti-glare sunshade helping to create an ambient living environment," suggests Peter.
S2 Screens can be seen at home exhibitions and Centor Dealer showrooms throughout England and Ireland. 
"The S2 Screen allows homeowners to continue to enjoy their inside-outside connection without being pestered by insects. An additional benefit of the screen is that it acts as an anti-glare sunshade."