How do you choose a patio door for your home when there are so many available on the market?
Image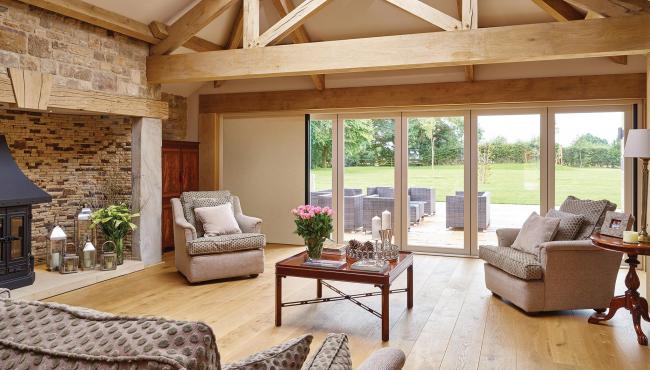 Image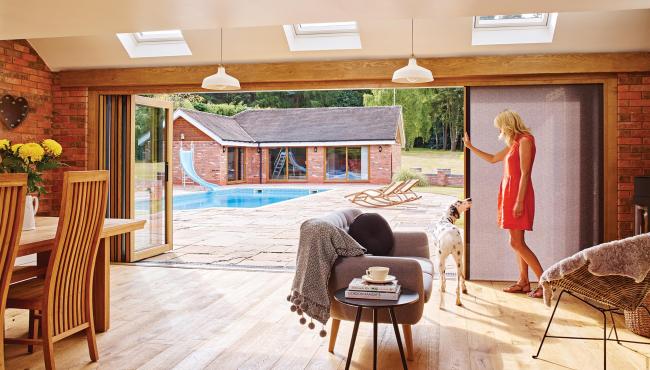 Selecting a patio door
With so many patio doors on the market how do you chose one that's right for your project? We believe you should have the beauty of the outdoors in your home and the control you need for maximum comfort and enjoyment. We want you to be able to create true inside-outside living, without the compromises.
An effortless connection
Designed to effortlessly connect you with the outside, hardware on Centor Doors is concealed to remove visual distractions between inside and out, featuring innovations like the Access AutoLatch™ – a cleverly concealed lever that replaces the traditional interior door handle.
Thanks to a 67-year history in the industry, Centor-grade engineering ensures panels glide open smoothly as soon as the weather allows.
There are many configurations possible with Centor Folding Doors – including 2-panels or 4 panels in one direction, which now have full key access from the outside. Single panels can be folded back a full 180º to create completely clear openings.
Materials and finishes
Constructed from thermally-improved aluminium, your doors will last lifetime thanks to Centor's industry-leading paint process. Each piece of the frame and panels are painted after cutting and machining, coating all surfaces for the highest levels of corrosion resistance.
Centor Doors can be ordered in an all-aluminum version, or with a 10mm thick oak lining on the interior and aluminium exterior.
Screens and shades
Centor Doors can be ordered with insect screens and shades built into the door frame. This world-first offering allows you to enjoy inside-outside living without the compromises associated with large openings – insects, glare and loss of privacy.
Experience the difference
Sold exclusively through a network of Centor Dealers, you can see Centor Doors at showrooms across the UK.