Ever wondered what the home of an architect and a garden designer looked like? Here's your chance to take a look!
Image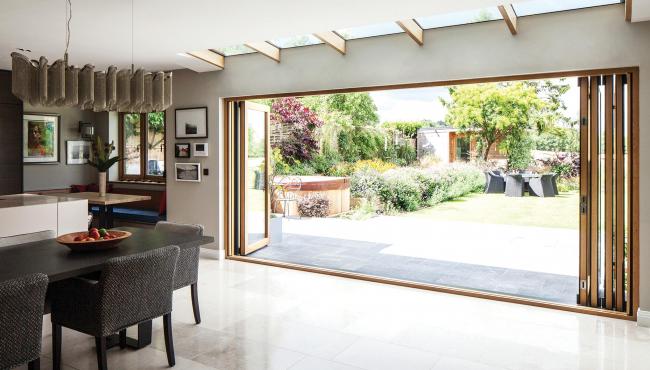 Image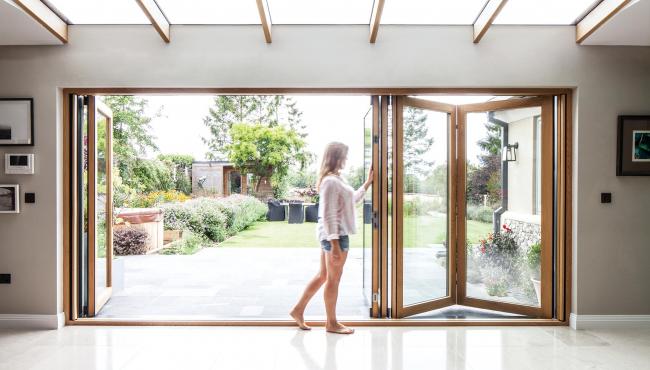 Image
Image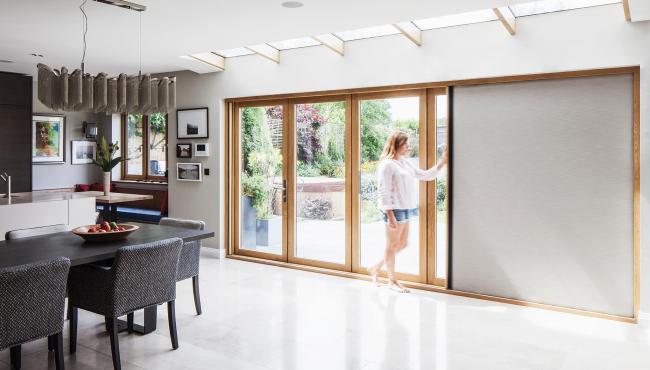 Image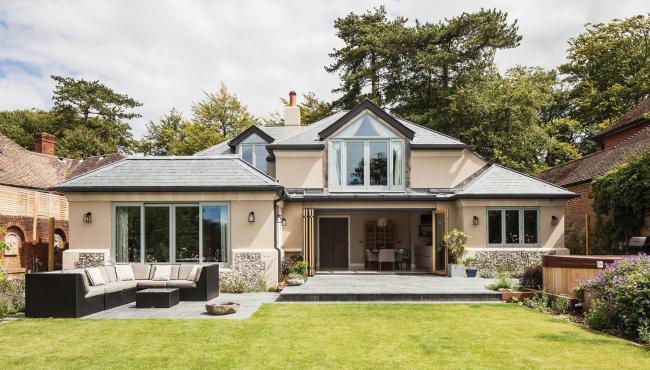 As an architect, Paul Davis appreciates how small details can combine to create a greater overall impression of a property. 
So when it came to choosing folding doors for his own home, he was delighted to discover the forward-thinking features of Centor Integrated Doors – with a ground-breaking design approach that meant he wouldn't have to compromise on quality at any stage. 
    
Paul and his wife Fiona bought a 1950s bungalow in Surrey, England, six years ago, purely for its location. The fantastic site offered plenty of potential for them to create a stunning home that combines his architectural expertise with her ability to transform the outside space.
"Fiona is a garden designer, and we were looking for a site we could really do something with," he explains. "We've got a beautiful west-facing view here. The key thing for us was maximizing the outlook over the garden and the landscape beyond.
"Given what we both do for a living, the whole point of making the connection between inside and outside – and blending the two – was really important to us." 
The downstairs zone, where the couple spend most of their time, was a particular focus. This open plan space has a natural flow between the kitchen/diner and breakfast snug, which connect through into the living room and out into the garden. 
Paul explains: "We wanted to create a series of spaces that seamlessly enable that inside-outside connection, yet are flexible enough to accommodate just the two of us when we're on our own or 12 people if we have the family over at the weekend."
Specifying Centor Integrated Doors for the large opening into the garden was one of the easiest decisions they had to make: "The quality of the fabrication was clear to see. With other doors, the movement is awkward – they're either too heavy or too light. As soon as we tested the Centor doors, we both said it was like closing the door of a high-quality motor car. When you close the door on an Aston Martin it feels good. When you open and close these doors, they feel good. They're robust, but they slide really easily. And they close solidly, with certainty. 
"As an architect, I always advise my clients that it's those things you're going to touch and use every day – the door handles, the locking mechanisms – that are the most important design considerations. It's a tactile experience and I still enjoy opening and closing these doors now! 
"The other thing that's really special about these doors is the insect screen and the blackout shade. They're neatly concealed in the end reveals, they span the whole 15ft in one piece, and when they're not being used you don't know they are there. It's very clever design."
With Centor Integrated Doors framing the view, Paul and Fiona can now enjoy the outside environment in the way they always wanted…
"I believe that the more we're an urban population, the more that we're wrapped up in our high-tech wifi world, the more important the connection between our man-made world and the natural world becomes," explains Paul. "Being able to see elements of nature is really good for us, as individuals – and incredibly important for our sense of wellbeing."
He adds: "We're both inside-outside all day long. It's so lovely to just have the doors open and have that complete connectivity between inside and out. We're now always conscious of the garden, the view, the weather, the sunlight. To be honest, it's only when it's absolutely pouring with rain that the doors are ever shut!"