With its original foundations intact, this barn conversion now enjoys the benefits of inside-outside living.
Image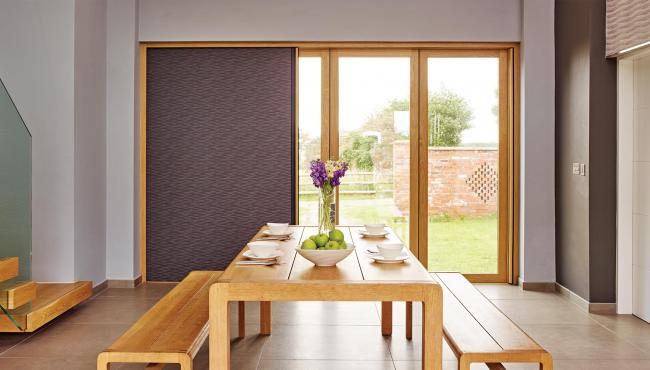 Image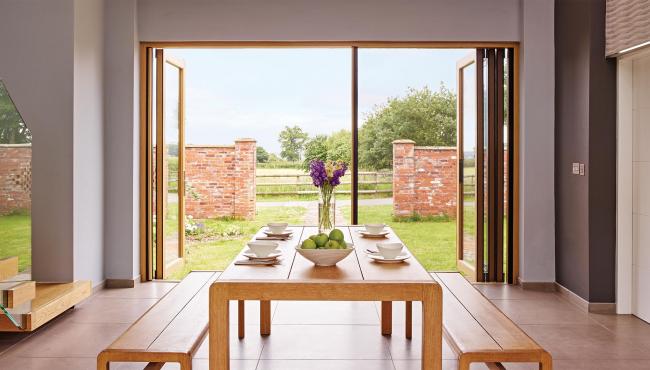 Image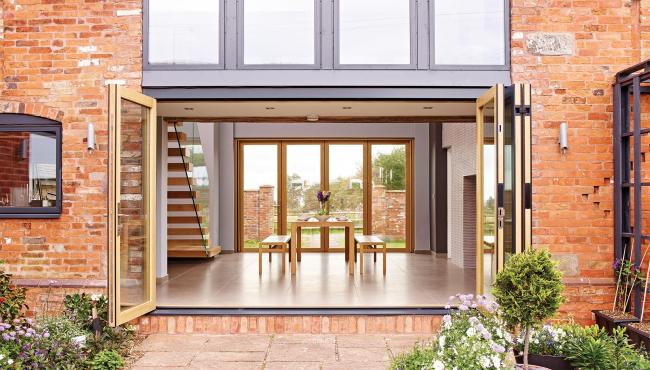 Image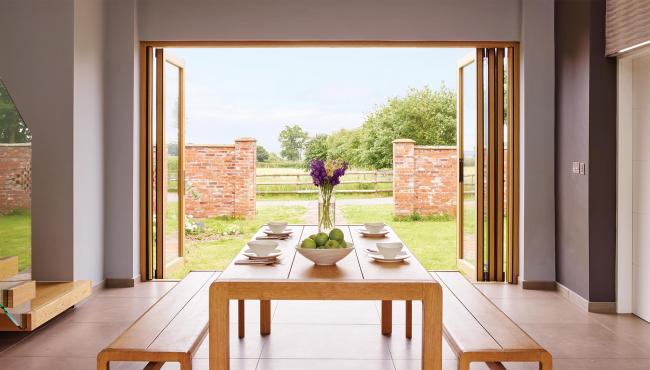 Image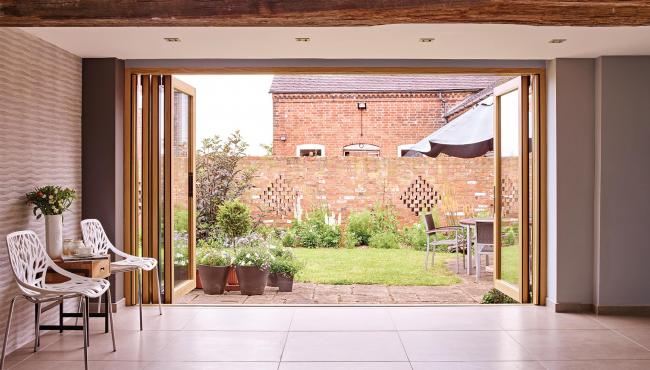 Image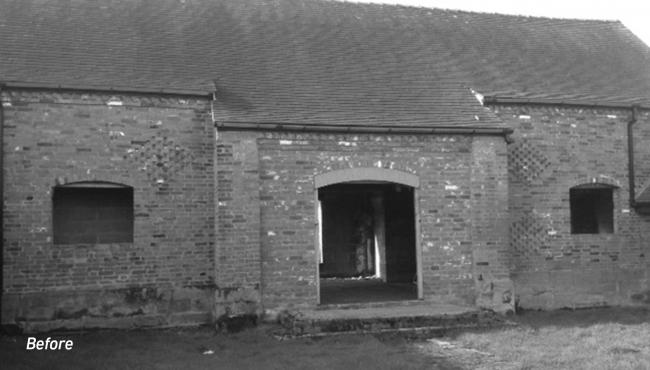 When Lesley and Max bought their Staffordshire, England farmhouse in August 2011, it was the adjacent barn they were really interested in.
Having completed several renovations before, they were looking for a new project that would allow them to work on something 'from scratch' and to create a beautiful home for them and their eight-year-old son.
They made an offer to buy the barn, but were disappointed to be told that it wasn't available separately – they'd have to purchase the farmhouse too. That had not been part of their grand plan, but Lesley admits they'd fallen in love with the barn and its potential… 
Shortly afterwards, they became the proud owners of the entire estate. They started by renovating the farmhouse and lived in that for a year, before switching their attention to the barn.
The rural property is surrounded by fields and is the former hunting lodge of the Earl of Shrewsbury. "There's been a settlement here for a very long time," says Lesley. "The farm has looked pretty much as it does today for about 200 years but it used to have hundreds of acres of land, which the Earl hunted on. Today, we've got just 5.5 acres."
When it came to drawing up plans for the barn, Lesley and Max were keen to include plenty of large glazing to make the most of the countryside views. Their decision to specify full-width folding doors on both sides of the central ground floor space – the 'gallery room' – helps to create an easy flow through the property from east to west. These wide openings allow the family to catch the very best of the day's sunlight and enjoy all the benefits of inside-outside living.
The couple had already agreed on a supplier for their folding doors when they visited a national home show. While looking at other products for their renovation, they discovered the Centor stand and everything changed. 
Lesley explains: "As soon as we saw these doors, we were both absolutely blown away! They looked great, with amazing design features – but they were definitely not within our budget. So we opted to be wowed, but to walk away. For the next few days though, neither of us could get these doors out of our heads. We decided that we just had to have them!
"We both agreed that with this renovation, we didn't want to compromise on quality. So we'd rein in costs and compromise in other areas if absolutely necessary, but not on these doors."
They wasted no time in ordering two sets of four-panel Integrated Folding Doors, to be located at opposite ends of the gallery room, with clear finished oak wood on the inside and painted grey aluminum outside. Lesley was also keen to specify an insect screen and a blackout shade in Boston, Charcoal fabric.
"We love the integrated screens and shades – they're just brilliant! We live in a very rural area, surrounded by fields, so we do tend to get lots of flies. We've actually ended up using the insect screen more than the blackout shade. The screen lets lots of light through, but filters the heat and brightness of the direct sun while still letting the fresh air in. The blackout shade gives us complete privacy if we need it."
Lesley's favorite part of the barn now? The gallery room with the Centor Integrated Doors. "My son loves running in and out with the doors fully open on both sides of the room," she smiles. "And it really opens up the space for other uses too. We organized a family camping night for a few of the kids from the school recently. They slept in tents in the walled garden, while two adults were able to sleep in the gallery room with the doors open to listen out for the kids. It worked out really well!"