Smart planning has made this new home the perfect space for open entertaining and true indoor-outdoor living.
Image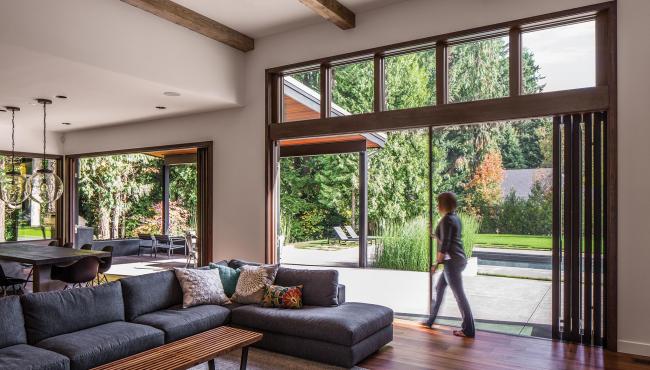 Image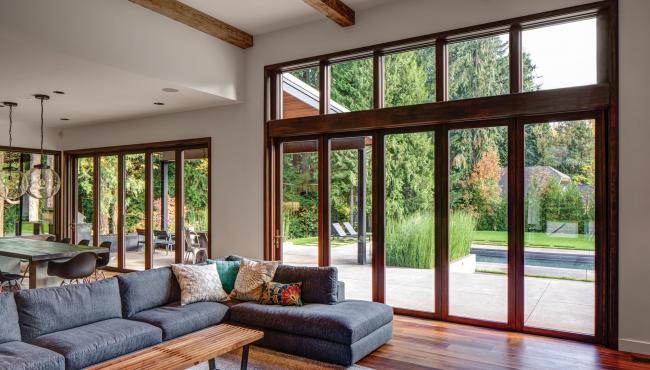 Image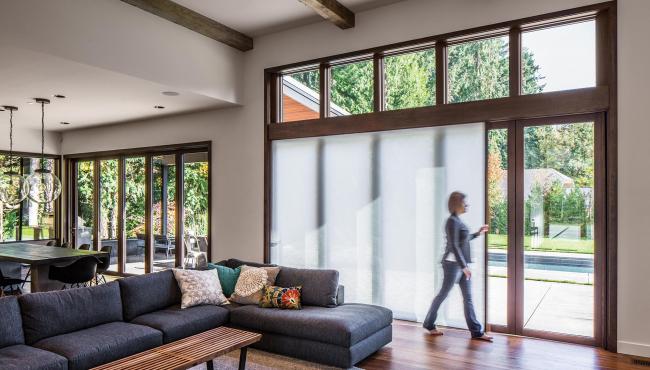 Image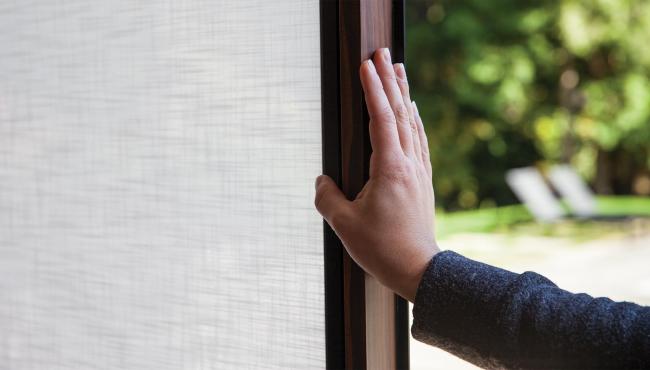 Image
Image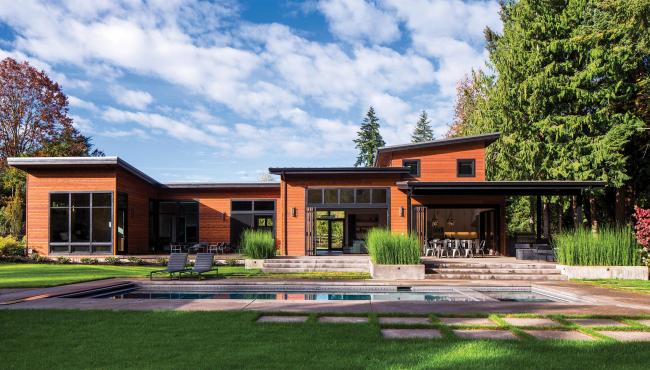 For the first 'proper house' they've ever owned together, Justin and Heather have set the bar high. They've created an exceptional home near Portland – and they couldn't be happier with the outcome.
The couple moved to Oregon to enjoy the lifestyle that it had to offer. "We love the slower pace and friendly feel here," explains Justin, who previously lived in the area. "People in Portland have a very different quality of life and also a different view on life."
Justin and Heather loved the plot as soon as they saw it – surrounded by mature evergreen trees and adjacent to an area of woodland. They quickly realized its potential to fulfill their dream of a beautiful open space that helps them to feel connected with the natural world around them.
The couple designed and built their home from the ground up, working closely with local firm Olsen Group Architects. "It's a completely custom-designed house," says Justin. "We walked into our first meeting with a 138-page Keynote presentation of design inspiration and things we like to see in a home. The large glazed doors were a big piece of that research."
Heather adds: "We spent months researching different doors. We do get a bit of rain here, and we saw a lot of doors that weren't as robustly weatherproof as Centor Integrated Doors. And in our opinion, they just didn't seem as well considered as the Centor doors from a design perspective. And that's a big thing for us."
The couple had challenged their builder to meet an exacting list of requirements. They wanted doors with a screen, which ideally provides some shade; they wanted the doors to be fully open and operational; the doors also had to survive the rigors of the Pacific Northwest winter; and they also wanted a smooth transition between inside and outside floor levels. 
"It was a pretty tough brief, but Centor Integrated Doors delivered on all fronts," says Justin. "They offer an easy, flush transition. The weatherproofing is great. They have the built-in screen and also a shade, so we didn't have to compromise on an unsightly secondary system. And the doors open up the whole way." 
"The design of the doors was also important to us," adds Heather. "Because of the height of the glass, we wanted to have slim frames and stiles for as few visual distractions as possible. We didn't want our views to be divided in any way."
So the decision was made. And the couple are hugely pleased with the look and feel of their new home.
"The insect screen is particularly great," says Heather. "Some mornings, I'll just open two panels of the door, slide the screen across and the whole house benefits from a free flow of fresh air. It's not intrusive at all. You see the light through it and it turns the room into a wonderful space."
The couple are also impressed by the design of the hardware on Centor Integrated Doors. "If it looks simple and works well, that's typically down to good engineering on the inside," says Justin. "We love the fact that the only hardware you can see on these doors is the door handle itself."
He adds: "Our doors are the perfect solution for all the requirements we had. Everything comes together in one simple, well-thought-out package, which also looks great and performs really well on all fronts."
"I think we really accomplished what we wanted to do with this build," says Heather. "We wanted open entertaining and true indoor-outdoor living. Bringing the outdoors in and being able to enjoy nature is a huge part of this house and the land around us."