After successfully passing thermal and weather performance testing, Centor is taking orders for Integrated Door across North America with people already delighting in the world-first development.
Image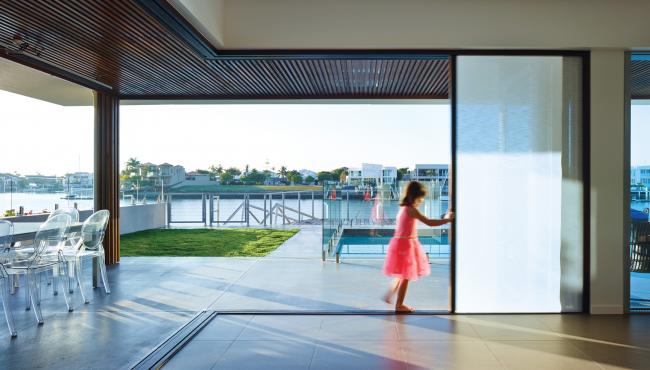 In thermal testing the Centor Integrated Door achieved an outstanding 0.23 Btu/h ft²-°F U-factor*. The tests, which were performed in accordance with NFRC 102-2010 protocol, also revealed the doors U-value could be reduced to an impressive 0.19 Btu/h ft²-°F U-factor with the built-in blackout shade drawn. These results exceed the Energy Star Efficiency program. Meanwhile, weather testing also proved successful, with the doors passing in air, water and structural categories.
The groundbreaking Integrated Doors, which feature vanishing screens and shades built into the frame, are already delighting homeowners around the world. Now they can connect to the world outside without the compromises with one beautifully designed door system that allows full control of privacy, sunlight and insects.
With a frame and panels built as a thermally improved aluminum construction with a solid wood-lined interior, the high-performance doors are designed for all seasons and climates. Integrated doors also feature concealed hardware for a clean, elegant design and doors that move beautifully.
Homeowner Jody has nine sets of the new doors throughout her waterfront home. "It's working fabulously, I'm not just saying that. You can feel the quality when you open them," says Jody. She feels the improvement the doors have made is remarkable. "You feel very proud because they look so beautiful in your home. It's funny to say that a door, a screen and a blind can improve your quality of life but it actually can."
To experience the delight for yourself visit a Centor Integrated Dealer showroom.  
*Tests are not yet NFRC certified. The Centor Integrated Door was also compliant with AAMA 1503 and ASTM C1199 test methods during the testing carried on March 10, 2014.