With a lap pool, spa bathroom and an exercise room, this secret poolhouse has the recipe for relaxation.
Image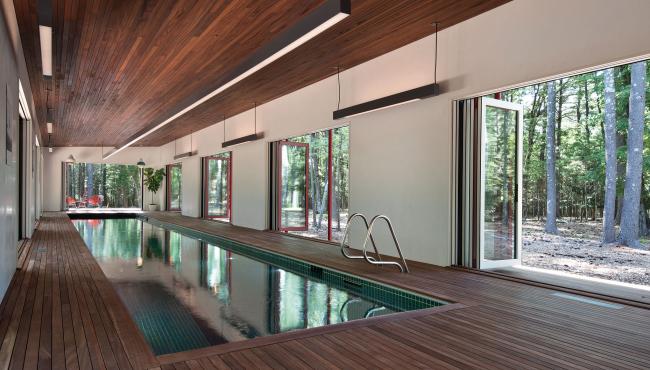 Image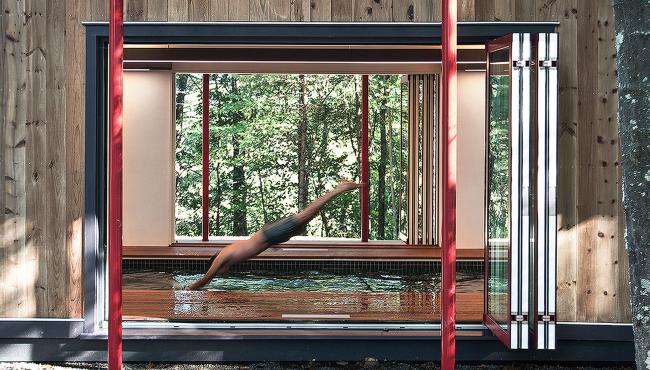 Image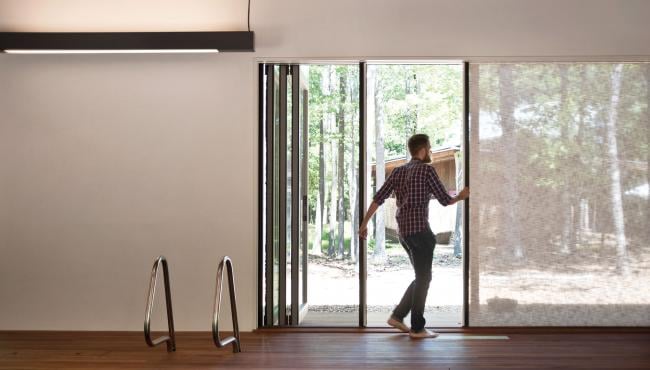 Image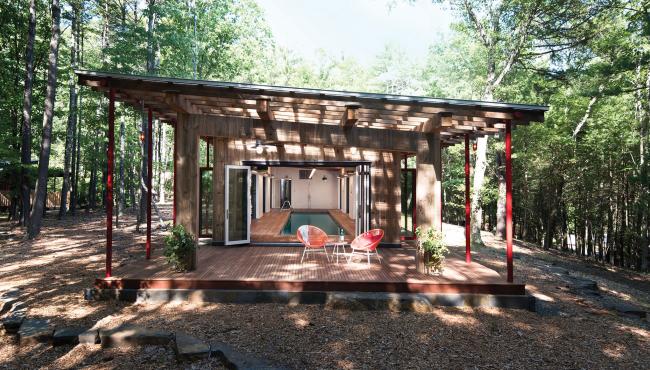 Image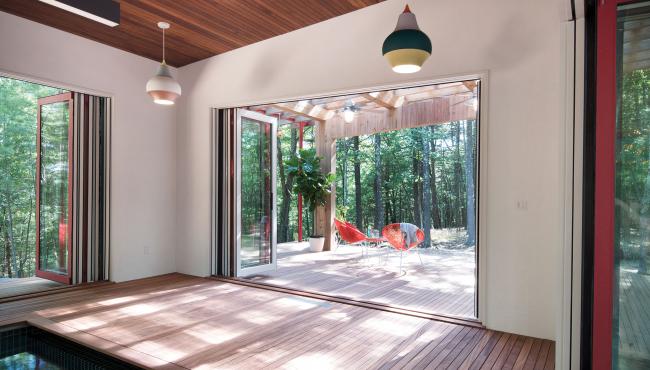 Located just outside of Woodstock, USA, nestled in a forest, sits an enchanting poolhouse. At 2,000ft2 and only 18ft wide, the Woodstock Poolhouse, designed by North River Architecture and Planning, contains a 60ft indoor lap pool, spa bathroom, and exercise room, surrounded by a covered deck that steps down to the forest floor.
To keep the poolhouse comfortable year round, 16 sets of triple-glazed Centor 205 Integrated Folding Doors were specified with built-in screens and shades. Each door was installed by Integrated Dealer Harbrook Window and Door.
The Project Manager of North River Architecture, Chris Ruel says the goals in this project were to allow for the owner to feel as much a part of the wooded site as possible.
"Centor doors allowed this to be true in any season with large unobstructed views, minimalist screening and shading options and the ability to open all sides of the building in good weather. When the doors are open, the owner can truly feel like the woods are in arm's reach."
To experience more of the completed project, visit the North River Architecture website.
If you are looking for Folding or Sliding Integrated Doors in the Ulster County area be sure to visit Harbrook Window and Door today.