Learn how to make the most out of your space and maximise views from property developer, Ivan Kattan.
Image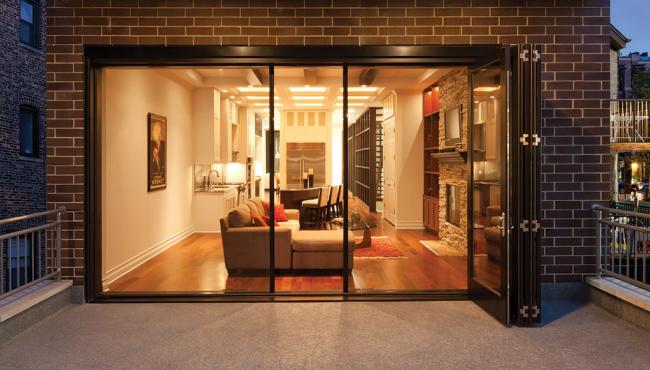 Image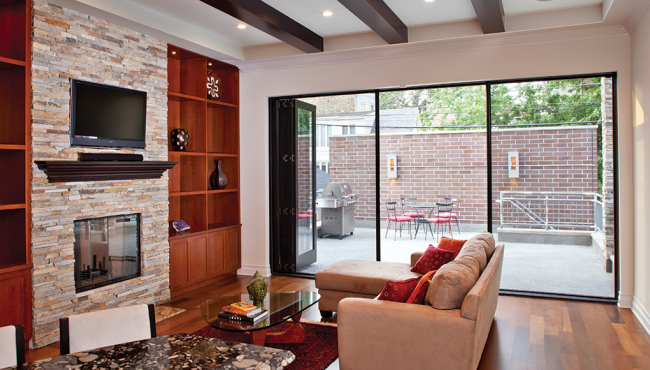 Working within tight building restrictions, Chicago property developer, Ivan Kattan built his very own dream home, and he could not be happier.
Designing a home that connected with the outdoors was a must for Ivan, but presented many challenges given the size of his property. "Chicago city lots are only 25 feet wide. You need to be very creative in how to bring natural light to the inside of the house... I most definitely achieved my goal to build a beautiful home," says Ivan.
Using a large set of folding doors to open the entire back wall to the outside, Ivan was able to maximize the amount of light and air that flowed through the home.
"I love natural light inside homes. The folding doors being 9 feet high by 15 feet long allowed me to bring substantial sun light into the family room, which is the room we spend most of our time. I could not be any happier, the doors and screens are easy to operate." says Ivan.
Centor is a designer and manufacturer of the world's first Integrated Door, which combines a vanishing screen and shade into one beautifully designed door unit.