A contemporary makeover was just what this country cottage needed to make it fit for a young family.
Image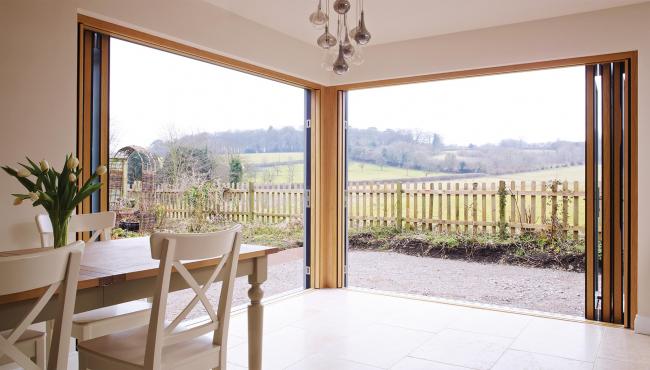 Image
Image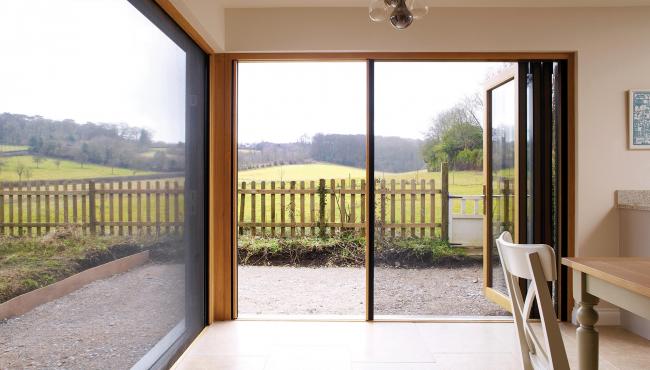 Image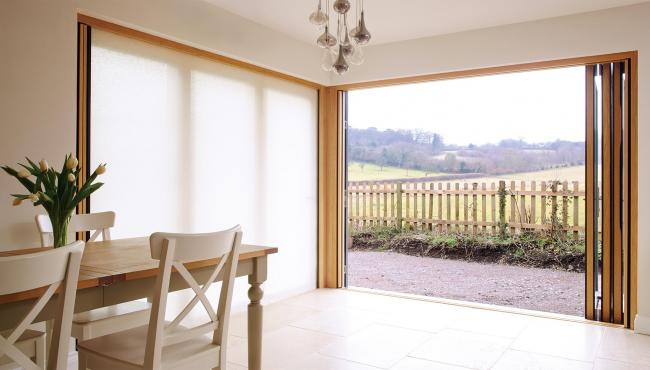 Image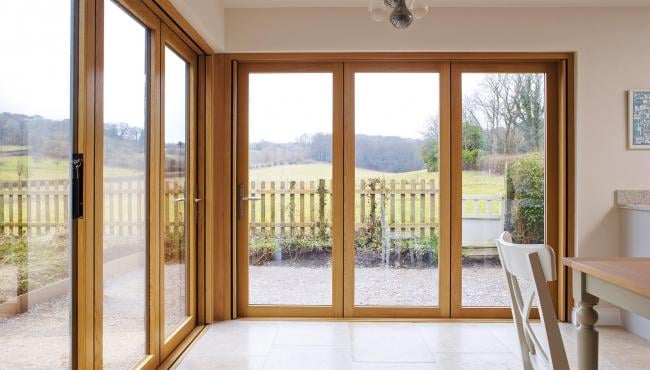 When they bought their small two-bedroom period country cottage in Buckinghamshire, newlyweds Lucy and James knew it had huge potential to become the four-bedroom family home of their dreams.
Despite its glorious countryside surroundings, the Victorian property suffered from an unusual layout and gloomy interior because of the way the original cottage had been added to over the years.
Lucy and James dreamed about opening up their main living space to maximize the spectacular view of fields and beautiful countryside just beyond their garden. So they set about creating a more open plan space that would combine the traditional feel of the country cottage with the more contemporary needs of a young family.
In particular, they wanted to extend the existing ground floor to create a much larger kitchen, dining and family area. This new light and airy space would become the 'hub of the home' and benefit from uninterrupted panoramic views of the rural surroundings they feel so lucky to be able to enjoy.
To achieve this, the couple specified two sets of Centor Integrated Folding Doors, located at the back corner of the new extension.
"It feels like a completely different house now," says Lucy. "This family area is definitely our favorite part of it. We spend the vast majority of our daylight hours in here. It makes such a difference being able to open up the entire corner of the room to the world outside."
Knowing that the folding doors would play such a key role in the ultimate look and feel of the room, Lucy made sure she did plenty of research. "I feel like I've seen every bi-fold door out there!" she says. "We looked at all the options, but were often put off by heavy-looking locks and handles or the harsh effect of a metal interior finish that just wouldn't look right inside our home." She says they were looking for wood on the inside for a more traditional look, but with a clean, modern style that wouldn't date – and also wouldn't detract from the fantastic view the doors would be framing.
"Centor offered something that was not only different to other products, but also higher quality," says Lucy. "These doors are so light and smooth to move – even just with my finger. We can fold them right back to maximize the view and all the hardware is completely hidden so the inside of the doors looks sleek, with nothing distracting from the clean design."
She adds: "In the day, this is a very open and bright space. The slimline design of the doors helps you feel like you're really inviting the outdoors in and connecting with that amazing view. The integrated screens and shades are absolutely great too. When it gets dark, being able to shut the shades creates a cosy entertaining space. In the summer, we'll have the doors folded wide open in the evening and just use the insect screen to stop moths coming inside."
Lucy maintains it is the Integrated Doors that provide the finishing touch in transforming her new kitchen area into a versatile entertaining space. "They look great, and they're clearly really high quality. We always knew it would be a good room, but now it's a great one. These doors maximize that panoramic view and bring it to life. And that makes it an extra special space to live in."
"These doors are so light and smooth to move – even just with my finger. We can fold them right back to maximize the view and all the hardware is completely hidden so the inside of the doors looks sleek, with nothing distracting from the clean design."