Centor S2 Gen I Insect Screen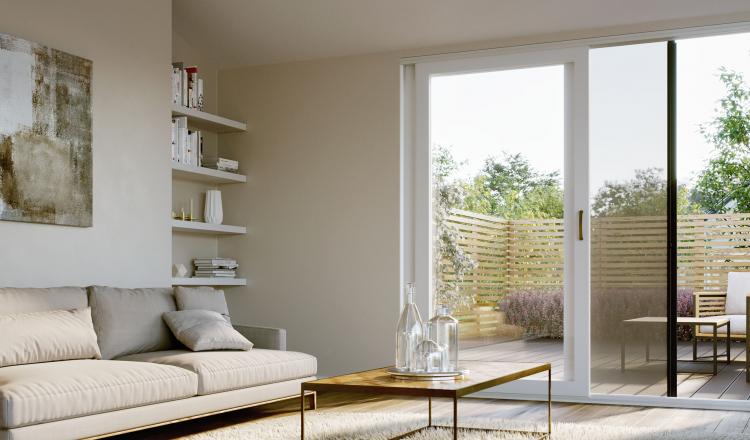 The Centor S2 Insect Screen offers insect protection, fresh air, breezes and uninterrupted views for smaller openings. Like all Centor screening systems, there are no pleats or fixed panels to interrupt the view. The S2 Insect Screen can be paired with all new and existing doors and windows in a renovation or new build.
Pair with smaller doors or windows, new or existing.
Operates from any height with one hand so the youngest of family members can operate the screen.
Available in a choice of two screen configurations:

Single: a screen extending from one side of the frame across the entire opening, up to 51 ⅛" (1300mm) wide
Double: two screens meeting in the middle up of the opening up to 102 ⅜" (2600mm) wide

When not in use, the screen retracts discreetly into the frame removing visual distractions to the view outside whilst also protecting it from damage, dust or dirt. This is especially important for a seasonally used product.
Centor's unique load balancing technology allows the screen to glide smoothly across the whole door opening to effortlessly stop at any desired position.
The screen is fully retained within the frame on all sides to allow total control of insects. 
Compact design – low-profile sill, just ¾" 19mm high.
Screen mesh is available in two different weave styles with no pleats or sliding panels to detract from the view.
The durable aluminum frame can be painted in any color for full personalization.
Can be mounted on the inside or outside – drainage holes are added to the sill for externally mounted systems. 
Covers are quick and easy to remove to make servicing trouble free.
Backed by a 5-year limited warranty.
Frame width – single
25 3/16" – 51 1/8" (640 – 1300mm)
Frame width – double
47 1/4" – 102 3/8" (1200 – 2600mm)
Frame height
27 9/16" - 124" (700 - 3150mm)