Designer Sebastian Conran explains how large exterior doors have changed the way we live in our homes today.
Image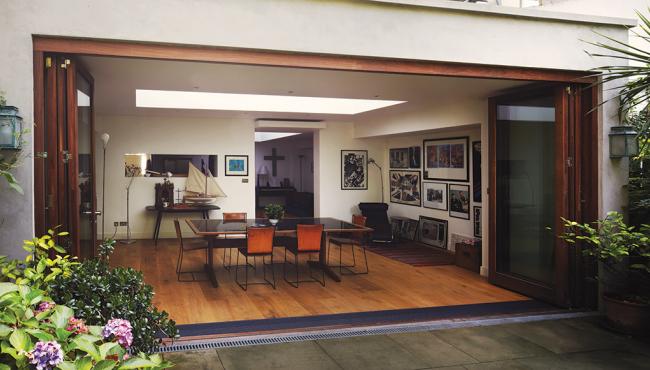 Image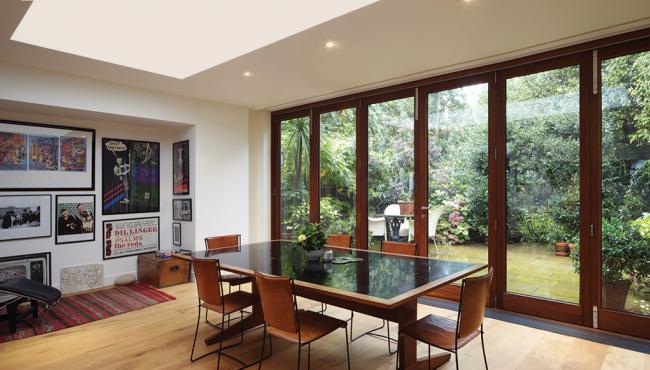 He's designed products for Nigella Lawson, given the Sex Pistols their first gig, designed record sleeves for The Clash, and taught at the Royal College of Art. But despite his enormous success as the Managing Director for an independent design studio, it's product designer Sebastian Conran's quaint townhouse in London that he loves to come home to.
With a large set of folding doors Mr Conran has been able to transform the ground level of the townhouse, his favourite area of the home. "In the summer we can open into the garden... on those few fine days we have it's absolutely magical."
What captured Mr Conran's love the most about the new doors was adding the sense of extra space and natural light to his living area, making the home feel bigger.
"The interior living space blends seamlessly with the outdoor space." Mr Conran says he did not realise just how good the folding doors would be at keeping the noise and cold out – important in London winters and living near a motorway.
"I am pleased with the doors, from both an aesthetic and functionality point of view. They have really exceeded my expectations." 
Using Centor hardware on his doors, Mr Conran was able to achieve a great result. With the introduction of the new Centor Integrated Doors, homeowners can experience even greater inside-outside living without the compromises.