Architect Shaun Lockyer explains how you can achieve a seamless flow between indoor & outdoor living spaces.
Image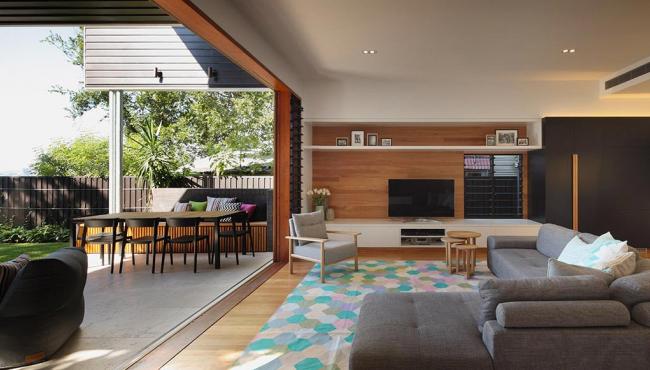 As a residential architect who has travelled the world in his 20-year career, Shaun Lockyer has witnessed many evolutions in the residential architecture space. The most significant being the focus on inside/outside living and having the ability to interact with nature from the home.
"The centre of gravity for things like the kitchen have gone from being back in a room, to open plan, to now almost being at the point between indoor and outdoor spaces," he says.
In order to achieve these beautiful transitions to the outside, Shaun relies heavily on large window and door openings that seamlessly blend the home with the outdoor area and subsequently, the landscape.
"We put our efforts into things that will change people's lives. So big doors or beautiful big openings fundamentally change the way people can interact with their families as well as indoor and outdoor spaces," he says.
Shaun has specified Centor's range of products on almost every project he's worked on and says the result is always impressive.
"Door systems can be slid away entirely... there's this ambiguity about what was inside and what was outside," says Shaun.
See more of Centor's interview with Shaun in our video.