Centor Door recognised for its 'design excellence' at the Red Dot Design Awards.
Image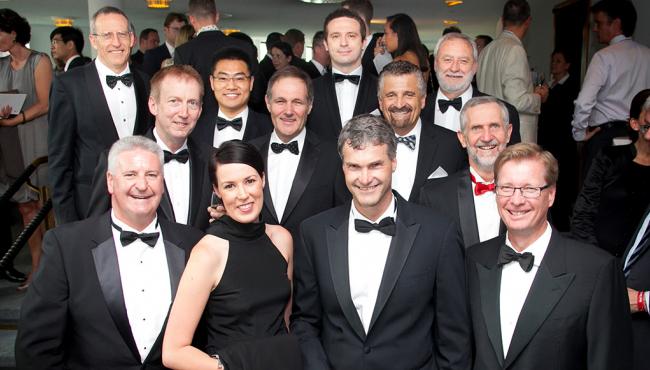 Centor is celebrating worldwide recognition of its pioneering Integrated Doors after winning a Red Dot Award in the internationally respected product design competition. 
Throughout the world and across different industries, Red Dot is seen as the award for ground-breaking design. The sought-after Red Dot seal of approval is awarded only to world-class designs that demonstrate superior 'quality and innovative power'.
Centor Integrated Doors are a world-first, enabling homeowners to enjoy all the benefits of inside-outside living, without the compromises.
Integrated Doors are a great option for architects looking to specify the very best products for their clients' homes. Worldwide recognition of 'design excellence' in the form of an international design award provides complete reassurance – for industry professionals and homeowners alike.
Nigel Spork, Centor's Managing Director, is thrilled with the Red Dot Award: "I'm hugely proud that we can delight people at home by combining beautiful design and phenomenal thermal performance with some mechanical magic."
Centor's Group Manager of Product & Engineering, David Chappell, added: "Turning vision into reality is not easy. But winning such a prestigious design award validates all the hard work we have all put in to create a truly best-in-class product, and gives us confidence to keep striving for ultimate perfection."
Centor's Integrated Doors will be showcased, along with other winning products, from 29 June to 26 July 2015 in the Red Dot Design Museum in Essen, Germany – the world's largest exhibition of contemporary design – before being included in the museum's permanent display.
See the quality and 'design excellence' for yourself...
"Turning vision into reality is not easy. But winning such a prestigious design award validates all the hard work we have all put in to create a truly best-in-class product."