Wide Angle technology opens up 125° each side from a standard 90°, giving better views and flow to the outside patio and increased summer breezes.
Image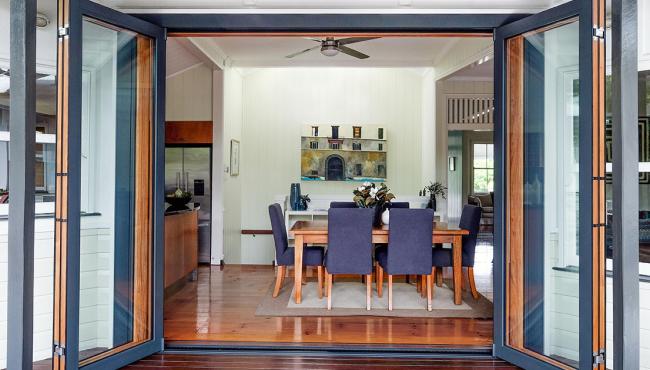 Image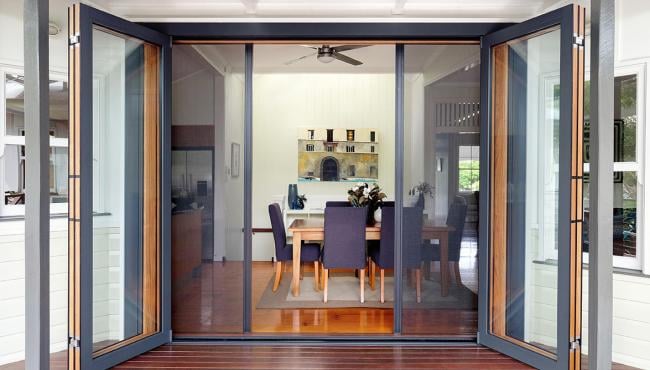 Image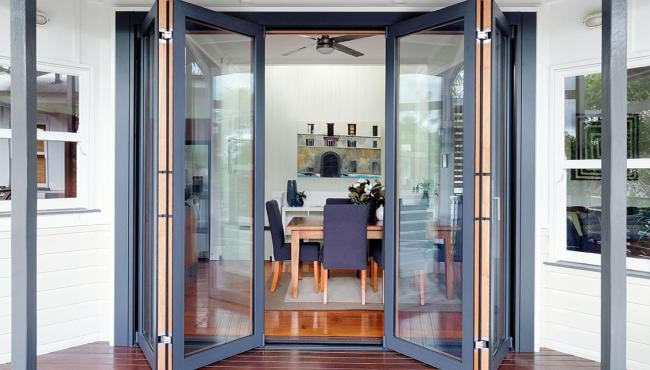 Once again, Centor has developed a solution for an architectural design detail – how to create truly seamless transitions between indoor and outdoor spaces. Centor's Wide Angle technology enables bifolding door panels to fold 125° from the frame, 35° more than the standard swing. Wide Angle technology provides better views and flow to the outside - views become vistas and breezes when you please!
Centor's Wide Angle technology adds flair and flexibility to the widest range of applications, from private residences to store front, restaurant and commercial projects. One moment bifolding doors are acting as an effective, secure barrier from rain, wind and noise. The next they're effortlessly moved aside to reveal Wide Angle open spaces.
The benefits to the end-user in managing their space to suit lifestyle or business have created high demand for Centor's hardware bifold systems. Wide Angle technology is available on our folding door hardware E2, E3, E4 and F3. Using Centor hardware automatically grants you license to incorporate their Wide Angle technology (*patent pending).
For more information please Inquire Now
(Configurations limited)