This barn conversion embodies a contemporary twist while keeping to strict planning restrictions.
Image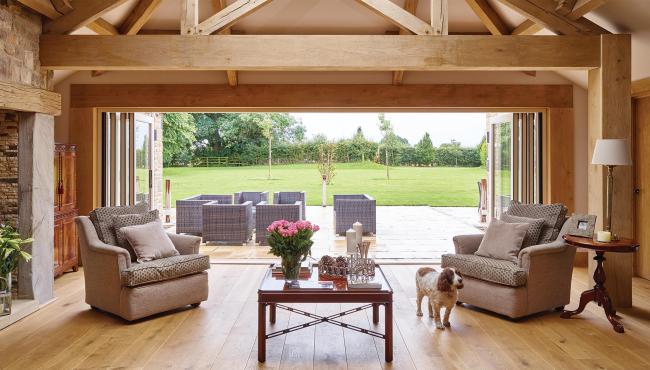 Image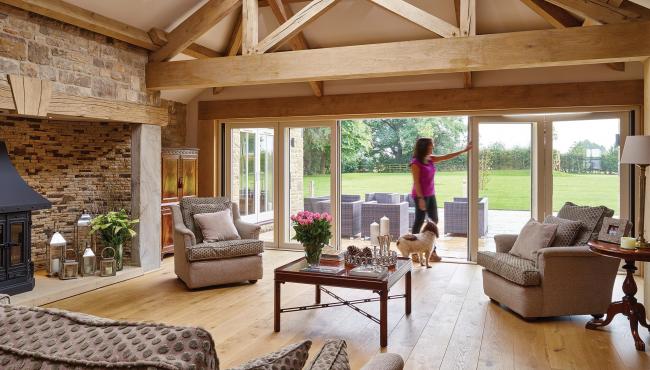 Image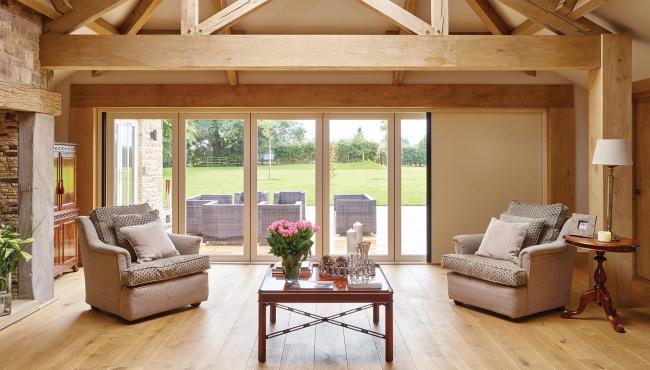 Image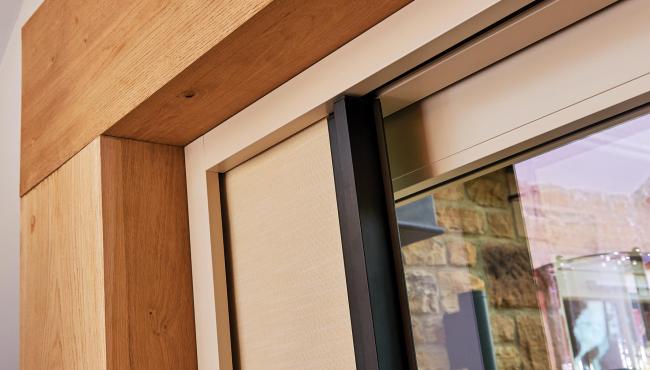 Image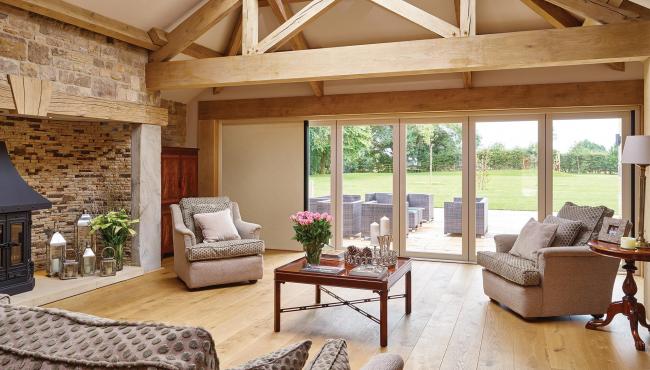 Image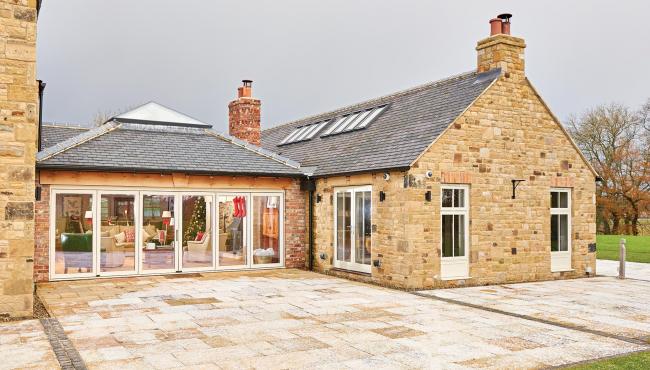 Image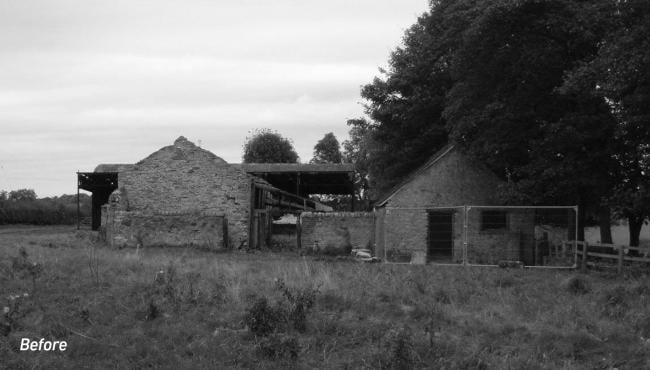 When Gillian and her family decided to buy a derelict farm in North East England, she could only dream about the property she might eventually be able to enjoy. Fast-forward eight years, and Gillian has successfully converted and extended the former granary building to create a beautifully appointed and light-filled 'forever home' that brings her joy every day.
In 2009, Gillian and her husband pooled resources with Gillian's parents and her sister and family to purchase an entire farm. The 72-acre plot of land came with a series of run-down buildings that no-one had lived in for 40 years – but the family had big plans…
Gillian explains: "We converted the Dutch Barn into garages and the stables were converted into a home for my parents. My sister and her husband and children had the farmhouse, but they had to knock it down and start again. Because of strict planning permission requirements, they had to build it exactly as it originally was. We took the granary – and were subject to the same planning restrictions."
She continues: "We had to re-build it on the same footprint, with every window, door and opening exactly as they once were. So I've now got five very narrow openings for the windows, where the granary machinery and the hoists were – they're only 4-inches wide!"
As the director of a large construction and demolition company, Gillian is no stranger to the often-unforeseen challenges of any type of building work, and she wasn't fazed by the task of re-building the granary. The whole project took 18 months to complete.
The two-story building was previously adjoined to the neighboring barn by a simple corrugated shed. This 'non-traditional' aspect allowed Gillian to push through planning consent to replace this section of the house with a new link structure that isn't subject to the same rigorous restrictions.
"For the whole of the rest of the house, we had to use the old local stone to re-build the granary. But in this one space I was allowed to do something a bit different, because it was a completely new structure," explains Gillian. And she had a very clear idea of what she wanted to create…
"I went Australia about eight years ago and met up with a friend who had moved there. Her house overlooks the sea and it had two glass walls that completely moved. She could open up the whole ground floor to the outside and it was incredible. I wanted to be able to achieve that kind of inside-outside way of living too."
With that vision in mind, Gillian and her husband set about finding and specifying a set of full-height folding doors that would enable them to have their new lounge totally open to the outside.
"I wanted as much natural light into the living area of the house as I could get," says Gillian. "Our architect, Craig Kipling from Create Architecture, advised us that we would need to get a really good quality door to enable it to span the entire almost 7-metre-wide opening."
They visited the Homebuilding & Renovating show at Harrogate and came across the Centor stand: "They were showing Centor Integrated Doors, with the insect screen and blind, and were opening and closing them so smoothly. My husband thought they were a piece of art!"
She adds: "We made an appointment to visit our local Centor dealer to take a closer look – and that was pretty much it!
We loved the obvious quality of these doors. They are clearly very strong, but they open and close so easily – you can literally push them with one finger. They look very nice, and the integrated blinds really appealed to me. I didn't want any curtains in my house, but I wanted the capability to occasionally block the light out and to close the windows off at night. These blinds are just incredible!"
Gillian and her husband specified an all-aluminum 6-panel 405 Integrated Folding Door with a double blackout shade.
"It's the only thing that isn't wooden in the whole house!", she laughs. "We wanted the whole build to be sympathetic to the original granary building; the same footprint, the same stone, we had to have wooden windows, we had to have sash windows – it was all part of the planning consent. But this new linking area was allowed to be very different. I wanted wall-to-wall windows and these are just brilliant!"
The result is a beautiful home, built in a traditional style with a distinctly contemporary twist.
"We have a true inside-outside existence now," says Gillian. "In the summer, we can have the doors open and be inside, still getting fresh air no matter what the weather does outside. It's really nice just to sit with the doors wide open and be inside but feel like you're outside.   
"We do a lot of entertaining. My son and his wife don't live very far away so they might pop in after work, my sister and her kids are literally 10 yards away and my parents are about 50 yards away! Our evenings are quite social – it might be two people, it might be 23! We've got patio heaters, so even if it's chilly, we can happily sit outside until late."
She adds: "This is absolutely my favorite part of the house. It's a very open space, with the living area leading into the kitchen and it really flows. We got such open living now, inside and out – it's just lovely."