Jane and Peter now enjoy living in their smart-looking, purpose-built property that better connects them to their beautiful world outside.
Image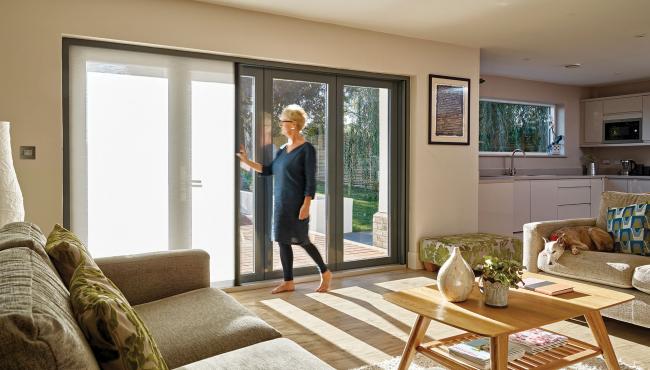 Image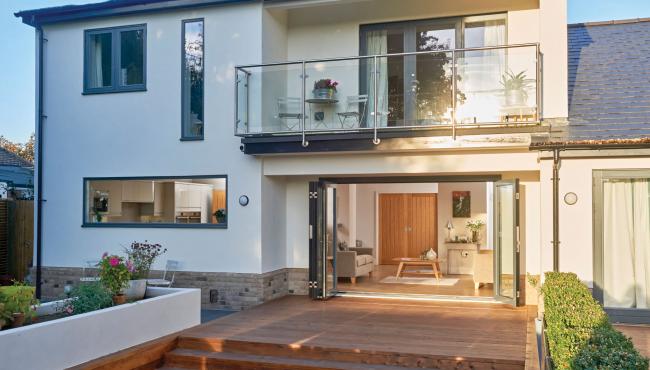 Image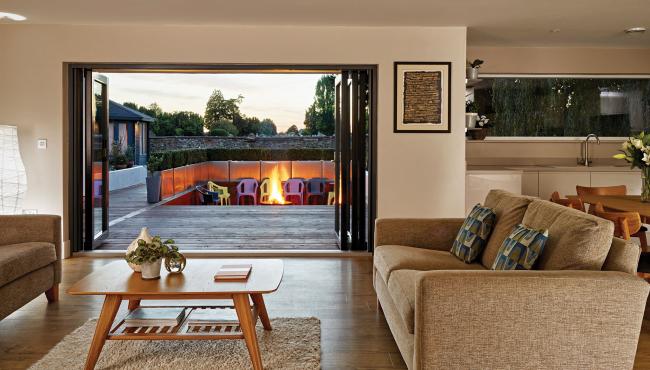 Image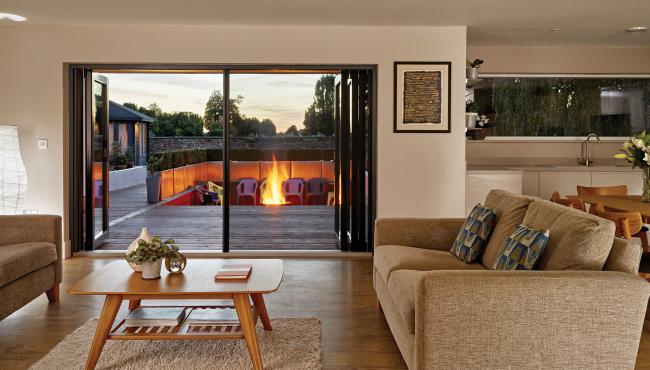 Image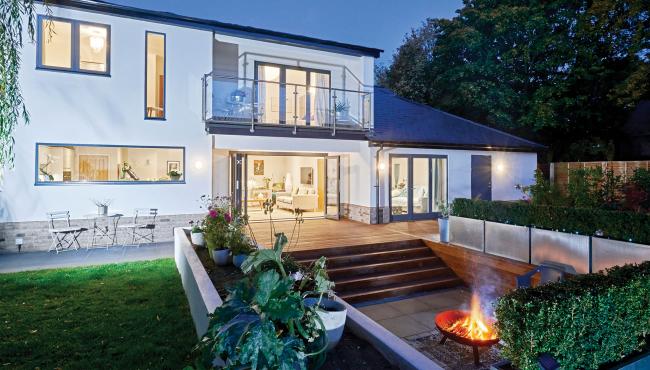 Having looked for many months, without success, for a house with an annex suitable for an older relative, Jane and Peter decided that the best way to combine living with Jane's recently widowed mother would be to build a brand new property. 
The new construction, on the edge of the Suffolk market town of Bury St Edmunds, England, would be their dream home – with plenty of space for everyone, including the couple's two dogs. 
"Jane and I both agreed that we didn't want a conventional English house and we both liked the contemporary, continental look," explains Peter. "We knew we wanted open plan living downstairs, with a nice airy atrium and a vaulted roof. We also wanted the annex to be joined onto the house, providing separate space for Jane's mother, but be able to open up and join both our own and her living space internally when we all wanted to be together."
Inspired by kit homes and the clean, contemporary look of many German and Scandinavian homes, Jane and Peter decided to self-build with a company called Potton. Working within a timber frame, they were then able to specify the look and feel to suit their particular living and style needs.
They now enjoy living in a smart-looking, purpose-built property that suits them all perfectly. The house offers west-facing views from both the patio and the balcony outside the master bedroom, which Jane always dreamed of. There's also a beautifully landscaped garden, with a summerhouse, wooden decking forming a smooth transition to the open plan living space and wide steps leading down to a sunken fire-pit area.
During the planning and construction phase, Peter visited various trade shows to explore design options for their new home. It was at one of these exhibitions that he discovered the optimal solution for the large span of folding doors that they wanted to use to open up the living space to the garden outside.
He admits that he loved the idea of Centor Integrated Doors as soon as he saw them: "What sold them to me in the very first minute was the fact that you could have screens built into the doorframe, and it would be so simple to just pull a fly screen or a shade across when you needed it. What a really good idea!"
"I had a chat with the team on the Centor stand and also brought some brochures home for Jane to look through. But I'd decided right then really that they were the doors I wanted!"
The couple specified a 4-panel Centor 405 Integrated Folding Door with a built-in screen and shade. It's an all-aluminum option, with gray satin finish inside and out. The doors now form a stunning focal point at the rear of the house and the couple are really pleased with their decision.
"They've been great this past summer – really easy to operate and very useful for keeping the insects and any harsh sunlight out," says Peter. "They've helped us create very usable inside-outside space. It's really opened things up and we've dined out a lot in the summer evenings, watching the sun go down. Recently, we've been spending as much time out there as we have inside so it has been a real success."
He adds: "The integrated screens make it possible to use them in all circumstances – especially if you don't really like or react well to insects and insect bites. We typically get lots of mosquitoes and moths and flies here. Now, as the evening draws in, we can just pull the screen across to keep all sorts of insects out, but still enjoy the cooler air as the sun goes down. It effectively extends the time during which we get the benefit from the doors."
Jane agrees: "Having these doors has allowed us to always enjoy the feel of inside-outside living −. even when you're inside. You can have them completely open, but have the screen pulled across and enjoy all the fresh air coming in. It's just lovely."
The couple's dream home cost them $400,000 to build, including the annex and landscaping. It has been valued by a local estate agent as being worth between $920,000 to $960,000.