Two artists share how they were able to achieve a seamless blend of indoor-outdoor living at their home in Trout Lake, USA.
Image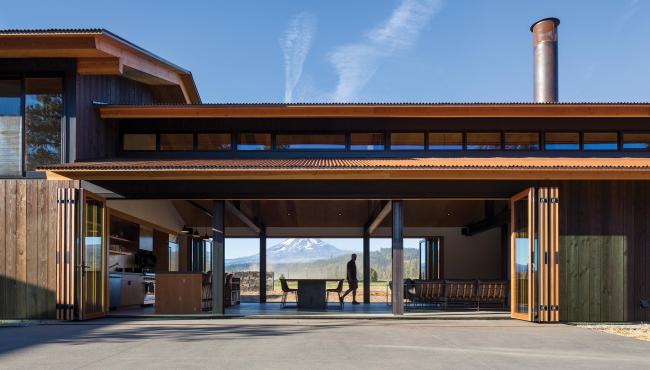 Image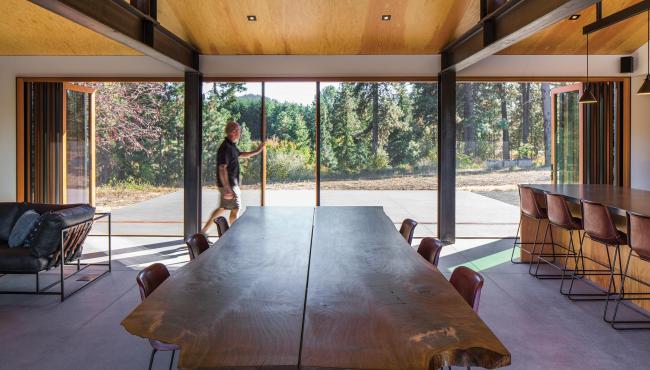 Image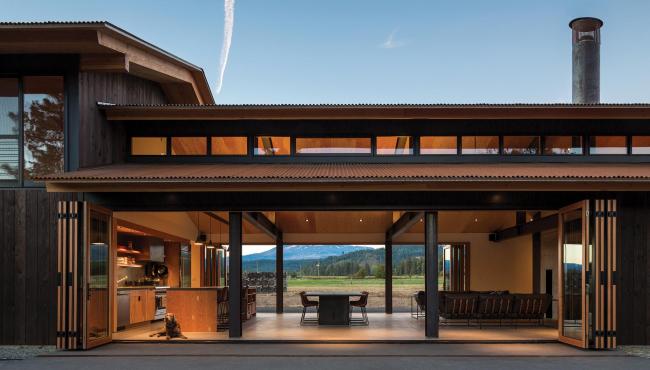 Image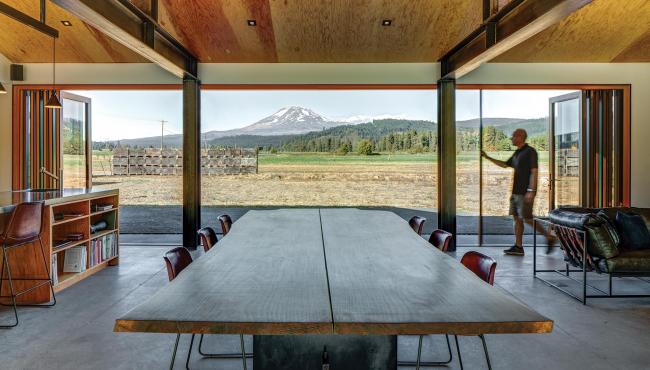 Image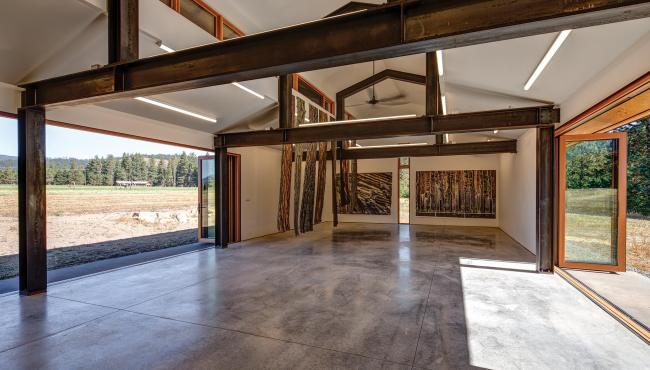 Image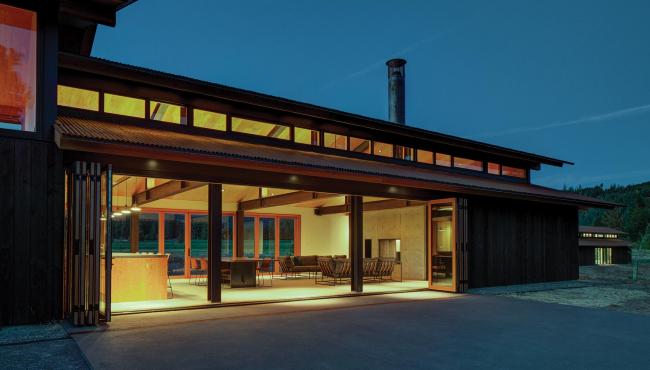 Image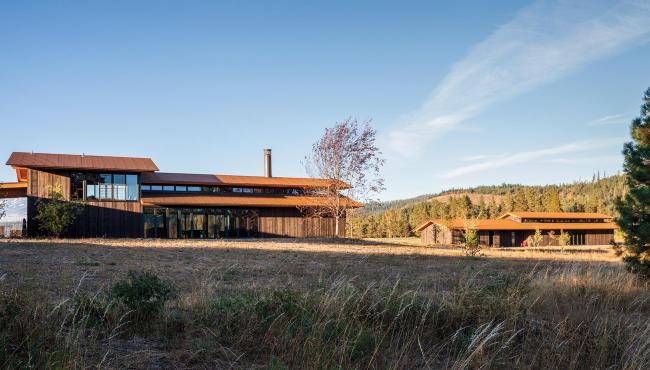 Image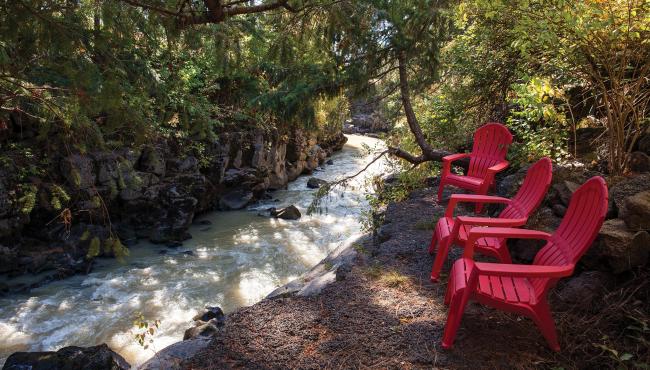 As artists, Brad Johnson and Julie Beeler use the natural landscape to influence their work. The home and studio they have built on an 18-acre site in the Washington state reflects their desire for a getaway close to the city that benefits from spectacular views. 
"We always dreamed of a home where we could entertain friends in a place that was like a retreat from the city," adds Brad. "Now we have great views of the mountain and the river, and we can hear the river all the time too."
The striking design of their new property was originally inspired by a twilight kayaking trip in the nearby San Juan Islands.
"It was a beautiful night, and we spotted a fantastic-looking steel roofline in the distance on the edge of the cliff," explains Brad. "It was very enigmatic and mysterious, which we loved. We always thought, if we ever build a house, using something like that would be really cool. But we couldn't find out anything more about it, because we could never find it by land! 
"Years later, we saw some similar buildings in a place called the Rolling Huts in eastern Washington, and we discovered the name of the architect, Tom Kundig. We got lots of his books, and in there we found details of the original place that we had seen – and we decided then that we wanted to work with Kundig on our house."
When it came to designing the property, Brad and Julie were keen to maximize the views and sense of the space around them, while also enabling the inside-outside living experience they had always craved.
It was also important for the couple to have a studio space that was separate from the house, but where the design motif clearly tied both buildings together. 
"Tom's vision of how to integrate the property into the environment was fabulous," says Julie. "It's really helped us to build our dream, not just a home."
To enable the seamless inside-outside experience they aspired to, Brad and Julie specified two sets of Centor Integrated Folding Doors to effectively open up both sides of the house, and a further two sets for each side of the studio.
"We needed as large a canvas as possible for that indoor-outdoor experience that we wanted," says Julie. "The window and door solution that we now have gave us everything we wanted and more – it is perfect!"
She explains that they never really have to go outdoors now. They simply open everything up and it suddenly feels like they are living outside. 
Brad adds: "I think having the ability to transform this space is really what is most successful about the whole design of our home. It's not just opening a door or window system – it's turning this whole structure into a screened-in porch!"
"I don't think we would have been able to accomplish what we are creating here without the Centor Integrated Doors," says Julie, "because all the other door systems we looked at were so limiting."
They use the built-in screens multiple times every day, and say that the quality of both the design and engineering of Centor's doors and the screens is clear to see.
"I think the design, the seamless quality of every little aspect of them is amazing," says Julie. "A lot of people are really surprised when they realise: 'Oh, there's a door! See the handle, there's a door. Wait, this all opens up...' And when you open up the full 30ft span and it's one big door, people are just blown away! 
"That magical reveal that the system has is really special. It's a fun component that we really enjoy."
She adds: "The way that the screens seamlessly disappear makes everything even more beautiful. Instead of focusing on the door or the window as an element or a form or a shape, it has moved beyond that. The outside of my environment is now front and centre – and I love that."