This newly-renovated family home is now fully equipped to combat harsh sunlight and glare.
Image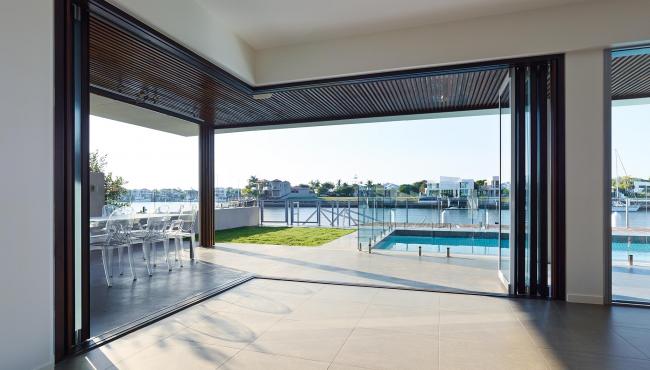 Image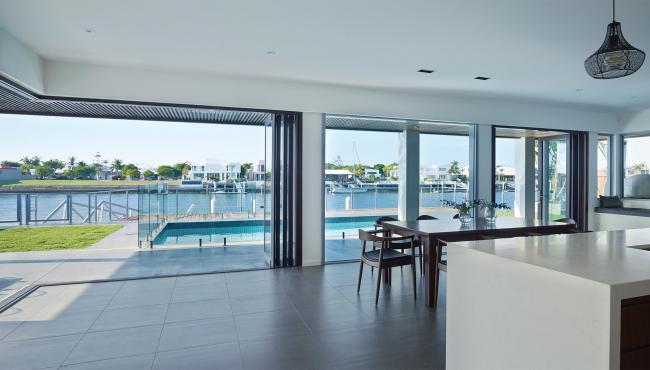 Image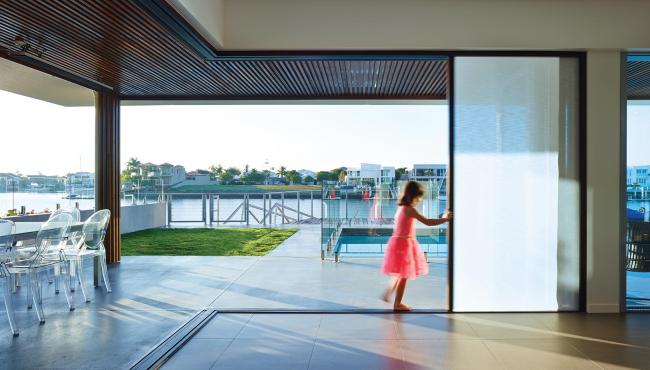 Image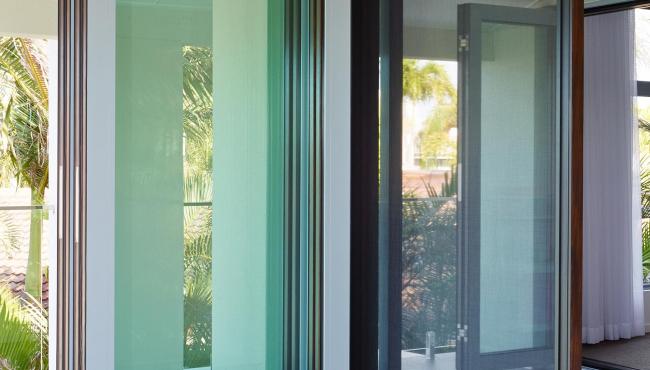 Image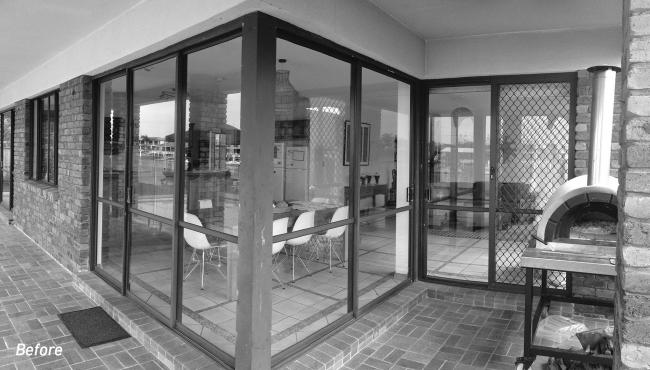 With the goal of building a dream family home for herself, her husband and her two young children, Jody set out to renovate a tired, brick home in a prime waterfront location on Queensland's Sunshine Coast. While she had built a new home in the past, this was Jody's first renovation project, which she took a hands-on approach to. "I've been very involved. I've been the project manager as my husband keeps telling me," said Jody.
Her husband, Ray, is an engineer and his brother, Tony, a builder who worked on the 30 year-old home over the eight-month long renovation to bring it into the 21st Century.
The home was completely transformed with walls removed and the floor plan changed as large windows and doors were added to let in light and capitalise on the views. Looking out to the water, the easterly home has nine sets of Integrated Doors, which are installed in the living and dining areas downstairs, as well as in the bedrooms upstairs. Jody says, "When you look outside with the doors open there is nothing blocking your view… that flow from inside to outside is just effortless."
Choosing the Integrated Doors was a simple decision as Jody says once she saw them she knew she had to have them. And now she could not be happier. "It's working fabulously. I'm not just saying that. They're actually beautiful doors. You can feel the quality when you open them," she says.
"The integrated shades and screens are amazing. We use them differently throughout the house but they all work where we've put them," she says.
The home experiences harsh sunlight and glare from the water in the mornings. Jody says, "We lived in the house perhaps a week before the corner blinds were installed and we would literally have to wear our sunglasses buttering a piece of toast." Now with the light-filtering shade installed, the glare is controlled making the living area a pleasant place to be all day long.
Meanwhile, using the blackout fabric upstairs on her two young children's rooms has afforded Ray and Jody some extra sleep in the mornings. "It's funny to say that a door, a screen and a blind can improve your quality of life but it actually can. And of course you feel very proud of them because they look so beautiful in your home," says Jody.
Entertaining is now a common pastime for the Shadforth's as they unveil their new home to friends and family. When demonstrating the doors, Jody begins with the concealed hardware and moves onto the beautiful wood interior with the durable aluminium exterior, finally arriving at the grand reveal: the built-in screens and blinds. She says their reactions are amazing. "If you can demonstrate them people really think 'wow these are fantastic' and really, 'why has this not been done before?'" 
While Jody says she won't be rushing into another renovation project anytime soon, she's thrilled with the final result. "On the whole, I'm very happy because I think we've used the space well. We've got very open plan living, which is great because it brings the outdoors in."